Life-Saving

Hide map

137, Solonos str, Kallithea, Greece, 176 75
Marine Plus, with its established company Marine Plus Safety, as well as its worldwide associates,  has a network of reliable Workshops in about 150 locations providing the following services on a 24/7 basis:ON BOARD INSPECTIONS / REPAIRS / CERTIFICA ...
Read More...

3 Gounari str, Piraeus, Greece, 18531
LALIZAS vision is to produce high quality products at competitive prices and distribute them in international markets through its well‐established distribution network. This vision, along with the care for the customers and the indispensable input of the& ...
Read More...

4/118 Asquith Avenue, Mount Albert, Auckland, New Zealand, 1025
Safety Equipment. We specialize in all marine safety equipment commercial survey and laisure. Safety at Sea runs a fully approved Service Station catering for all marine safety products. Our service department is regularly audited by independent agencies ...
Read More...
Antipiros Doo is specialized and authorized for servicing of firefighting systems and appliances as well as safety equipment for land and sea use.Also, we are registered for safety valves inspection according to the standard HRN EN 17025 and calibration o ...
Read More...

165 3rd Str, East, Walvis Bay, Namibia
Benguella Enterprises (Pty) Ltd specializes in the following:Fire fighting equipment and systems, Inflatable liferafts, Marine hardware and safety equipment, Medical Oxygen refilling, Services and supplies of fire fighting breathing apparatusDSB, Survitec ...
Read More...

15 Moor Road, Broadstone, Dorset, ENGLAND (UK)
Safety Equipment. Supply of DSB liferafts mini slides and inflatable boats.  All other types of marine safety equipment. SOLAS Training Manuals & Fire Training Manuals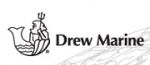 12 Zefirou, Piraeus, Greece, 175 64
Drew Marine is a global leader providing technical solutions and services to the marine industry with a comprehensive line of advanced marine chemicals, and equipment. Supported by a worldwide network of service engineers, and global supply chain deliveri ...
Read More...

Safety equipment. Manufacturers of EPIRB and radar transponders. From EPIRBs to AIS-based products to maritime radio and communications systems to a global service network, McMurdo has, for over 150 combined years, shaped the future of marine industry wit ...
Read More...

Portsmouth Hants, United Kingdom
Kannad Marine is part of McMurdo Group, a division of the Orolia Group (NYSE Alternext Paris – FR0010501015 – ALORO) a high-technology group specialized in precise Positioning, Navigation and Timing. Kannad Marine has been involved in the des ...
Read More...

5269 Cleveland Street, Virginia, USA, VA 23462
Advance Safety Equipment Company was established in March of 2001. We are a safety supply distributor with over 225 years of combined experience between our customer service staff and outside sales force.  We are committed to providing you with an ar ...
Read More...