Greece

2 Rododafnis Str., Chalandri, GREECE, 15233
Our service engineers are naval architects or mechanical engineers and have been trained in the Marine Tokyo University for almost all the Japanese manufacturers of Lifeboats and Davits. We can perform life boats and davits thorough inspections and mainte ...
Read More...

68 Omirou Str, Nea Smyrni, Greece, 17121
Since the establishment of Reina Marine Ltd. in 2003, we have carried out thousands of vessel lifesaving and firefighting appliance inspections worldwide. In 2013, Reina Marine Ltd expanded its operation in the Far East area through a subsidiary company ...
Read More...

3 Gounari str, Piraeus, Greece, 18531
LALIZAS vision is to produce high quality products at competitive prices and distribute them in international markets through its well‐established distribution network. This vision, along with the care for the customers and the indispensable input of the& ...
Read More...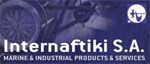 Alipedou 6, Piraeus, Greece, 18531
Internaftiki AEBE was inaugurated in 1975 near the Port of Piraeus. Since its foundation, the company has expanded rapidly in the field of marine and industrial products, by offering an entire range of service activities on ships and yacht machinery. All ...
Read More...

57 Anapafseos str., Piraeus, Greece, 18648
Benemar Co is a marine technical bureau which has been established in Pireaus in 1989. Our aim is to offer high quality level of services.The continuous development, organization, the consequense of its personnel and the quality of services has led our co ...
Read More...
Doganis 97, Piraeus, Greece, 185 46
Specializes in the inspection / recharges of fire extinguishers equipment and systems as well as the inspection of life rafts. It was established in 1975 and it is located in Piraeus. in a privately owned building with a special 250m2 space for the in ...
Read More...

Digeni 12, Voula, Greece, 16673
Worldwide Safety services (liferafts, lifeboats, fire extinguishers), underwater services, marine equipment spare parts, stores and provisions. Firefighting and safety equipment services worldwide. Our services include: Annual inspection of liferafts Ann ...
Read More...

37 Mavrokordatou, Piraeus, Greece, 18537
Worldwide network of approved service stations for the servicing of life rafts &, fire fighting equipment.Supplier of Marine Safety Equipment at any port.CO2 Flexible Hoses New Regulation, Aquametro, Fenzy, Mareflex Antispray Tapes, IMO Signs, Safety ...
Read More...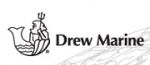 12 Zefirou, Piraeus, Greece, 175 64
Drew Marine is a global leader providing technical solutions and services to the marine industry with a comprehensive line of advanced marine chemicals, and equipment. Supported by a worldwide network of service engineers, and global supply chain deliveri ...
Read More...

53, Messologiou, Piraeus, Greece, 185 45
Recharge, inspections of all types of fire extinguishers (portable & wheeled).Hydraulic testing center approved re-test high-and low cylinder pressure measurement system CO2 (FM200 & INERGEN) with ULTRASONIC Plant SystemsFire SafetyAutomatic fire ...
Read More...

24, Lakonias, Piraeus, Greece, 185 44
Since 1991, Eurosafe and Services has been a leading supplier and service provider for lifesaving appliances and fire fighting appliance's equipments. Based on our experience, specialization and organization we offer a complete package of s ...
Read More...

34, A.Papanastasiou, Piraeus, Greece, 185 33
Inaugurated in 1978 in Piraeus, Greece, the Fairdeal Group was one of the very first shipping companies to specifically dedicate itself to environmental protection. The Group pioneered in Slop Reception Facilities as per Marpol 73/78 - firstly in Greece a ...
Read More...
15-17 Chatzikyriakou Ave, Piraeus, Greece, 18537
Company's services include : Ship's Agency at Panama Canal all ports of Egypt, Inspection & Maintenance of Life boats/Davits, Fall Preventing Devices (FPDs) supply, Anqing Daihatsu 5DK-20 parts supply, &nbsp ...
Read More...