66 El-Taweniat smoha, Alexandria, Smoha, Egypt
Periodic inspection of Fire, Rescue and Safety systems and equipment – Certificates and Reports issuedRepairs and MaintenanceReplacement of faulty parts and condemned product on Multi-brand EquipmentOur Certificates and reports are one the basis for the S ...
Read More...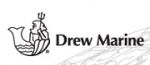 12 Zefirou, Piraeus, Greece, 175 64
Drew Marine is a global leader providing technical solutions and services to the marine industry with a comprehensive line of advanced marine chemicals, and equipment. Supported by a worldwide network of service engineers, and global supply chain deliveri ...
Read More...

53, Messologiou, Piraeus, Greece, 185 45
Recharge, inspections of all types of fire extinguishers (portable & wheeled).Hydraulic testing center approved re-test high-and low cylinder pressure measurement system CO2 (FM200 & INERGEN) with ULTRASONIC Plant SystemsFire SafetyAutomatic fire ...
Read More...

ENGLAND
Tel/Fax:+44-1295-257707
Subrella is the easiest and most efficient Emergency Hull Patch avaiable. SUBRELLA is a patented folding emergency repair patch for your vessel. As a temporary repair device it fully meets the classification of Essential Equipment within the RNLI - SEA CH ...
Read More...

1689 Cliveden Avenue, Delta, CANADA, BC, V3M 6V5
Safety Equipment. Specialized in service of life rafts and life saving equipment. A Div. of DUNLOP & BEAUFORT. approved authorised by DNV. DBC's sells and services fire extinguishing systems and porta We service a comprehensive range of Survitec Grou ...
Read More...